The Big Q 2017 – What's stopping your business…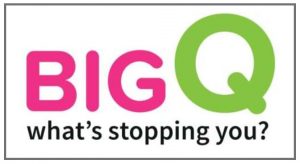 The Big Q is a survey, devised and developed in a joint partnership between Buy Local Norfolk and the team at Inspired Youth. Our two organisations share the ambition of success for all that are proud to live, work and play in Norfolk, and as such it is important for us to understand the key reasons why businesses based in this fine county are, or feel, prevented from growing.
The two themes we concentrated on were; barriers to private sector business growth here in Norfolk and barriers to taking on a young person.
Here's a link to a PDF version of our BIG Q – Results 2017 – Norfolk, or scroll down to the bottom of this page if you prefer not to click on links.
We first carried out this survey in 2014 and such was the response we did it again in 2015. You will find comparisons of the data collected in earlier surveys contained within the 2017 version.
Here are some images from our visit to Parliament on 22nd October 2014 and the key findings as reported in the EDP on 23rd October 2014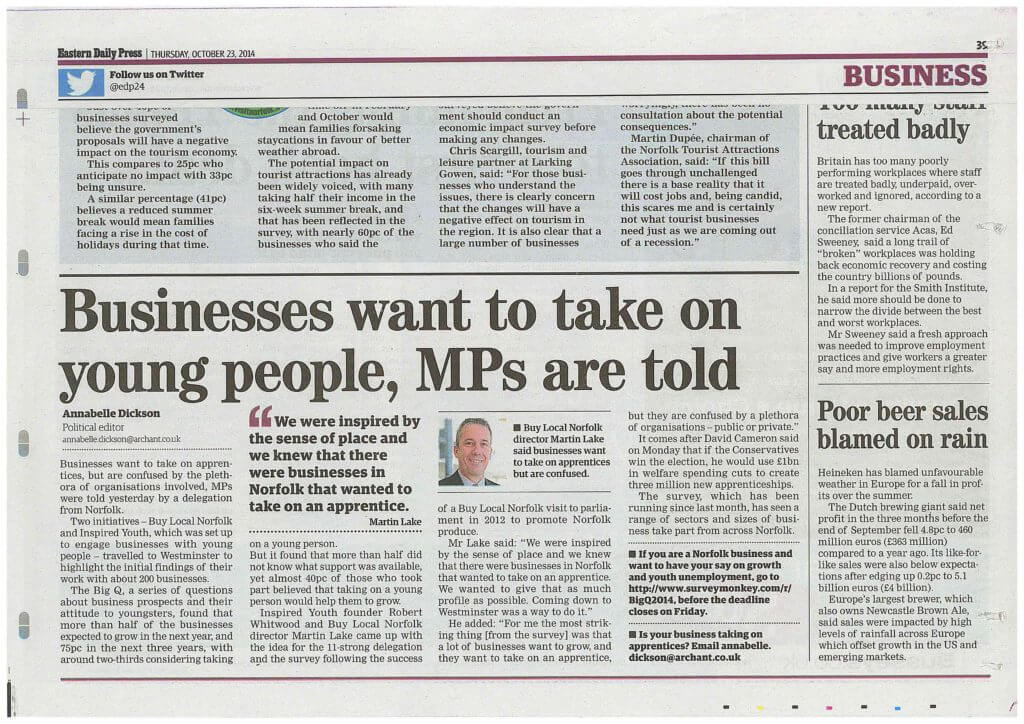 We returned to Parliament on 2nd November 2015 to present to MP's the results of our second Big Q survey

The Big Q 2017 Survey results…